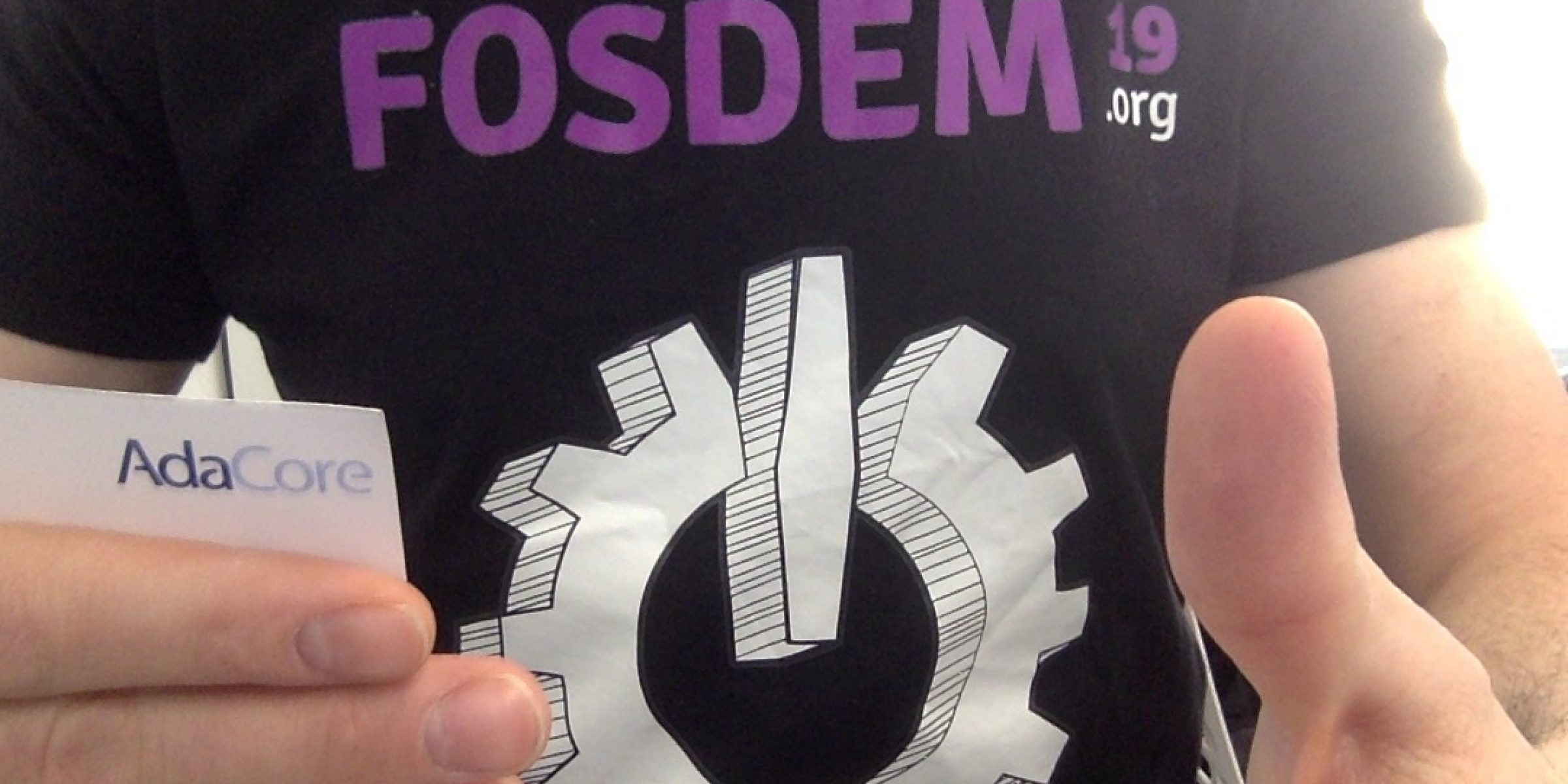 Like last year, we've sent a squad of AdaCore engineers to participate in the celebration of Open Source software at FOSDEM. Like last year, we had great interactions with the rest of the Ada and SPARK Community in the Ada devroom on Saturday. You can check the program with videos of all the talks here. This year's edition was particularly diverse, with an academic project from Austria for an autonomous train control in Ada, two talks on Database development and Web development made type-safe with Ada, distributed computing, libraries, C++ binding, concurrency, safe pointers, etc.
AdaCore engineers gave two talks in the Ada devroom:
We also had a talk in the RISC-V devroom:
And there was a related talk in the Security devroom on the use of SPARK for security:
Hope to see you at FOSDEM next year!