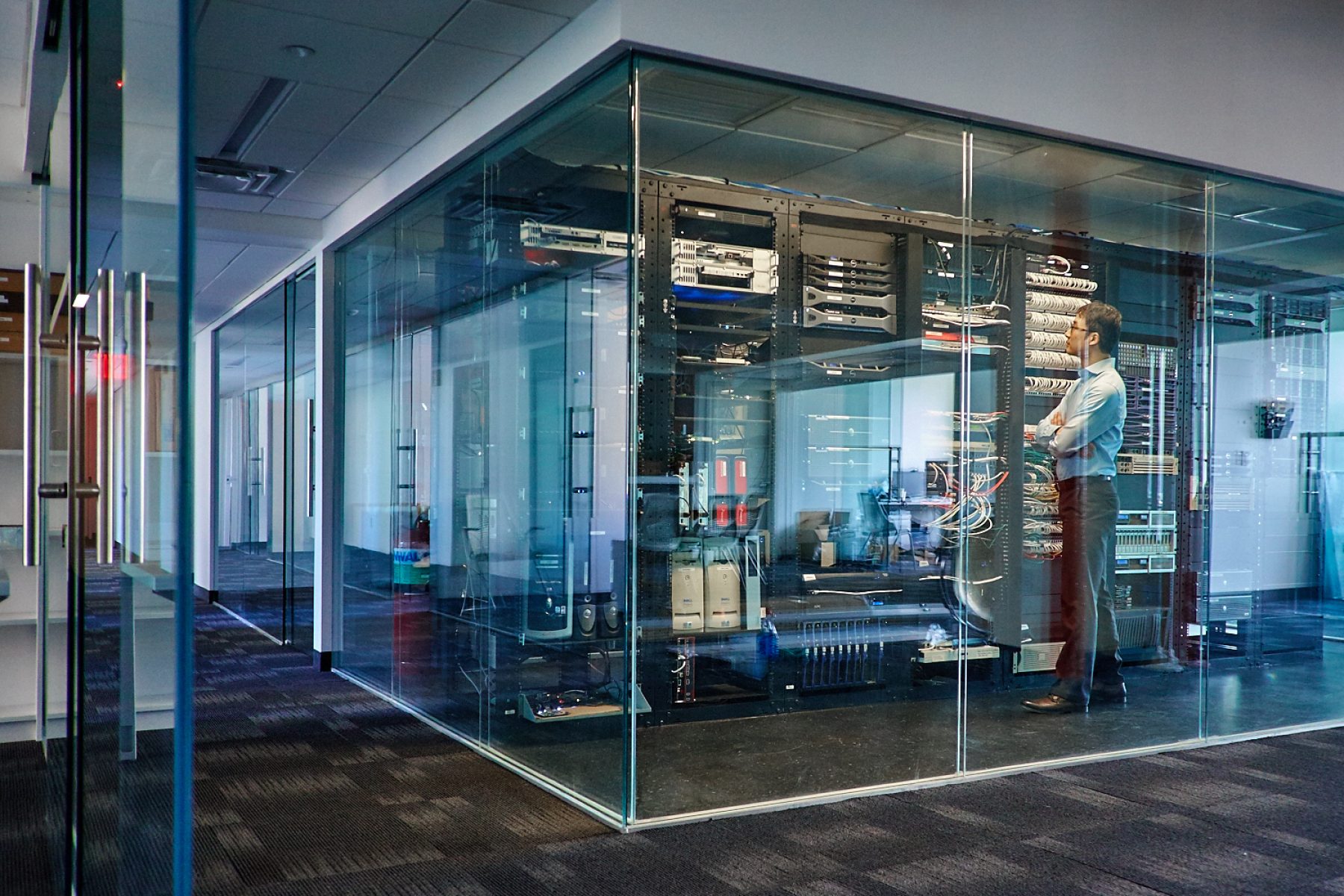 Forget about the black box - we want you to see what's in the AdaCore box!

Our machine room, the life blood of the company, is centered in the office space in a glass box and is pure eye candy for geeks and cable aficionados.

The machine room is 204 sq ft (19 sq meters), contains 73 machines (running the gamut from VxWorks, Linux, Windows, Android and more) 1.5 miles of cables and a state of the art fire suppression mechanism! Oh and the modern air intake system gives it a green energy seal of approval.

In the unlikely event of a fire; the smoke detectors allow 30 seconds before dispersing an agent called FM200 which will suppress the fire but not damage the equipment.

The economizer takes advantage of winters' freeze and draws cool air from the outside to cool the machine room and the heated air is then spilled to common office areas thus reducing heating costs.

We're proud to show-off the hardware side of our software!