Our Contribution to the Ada Logo Discussion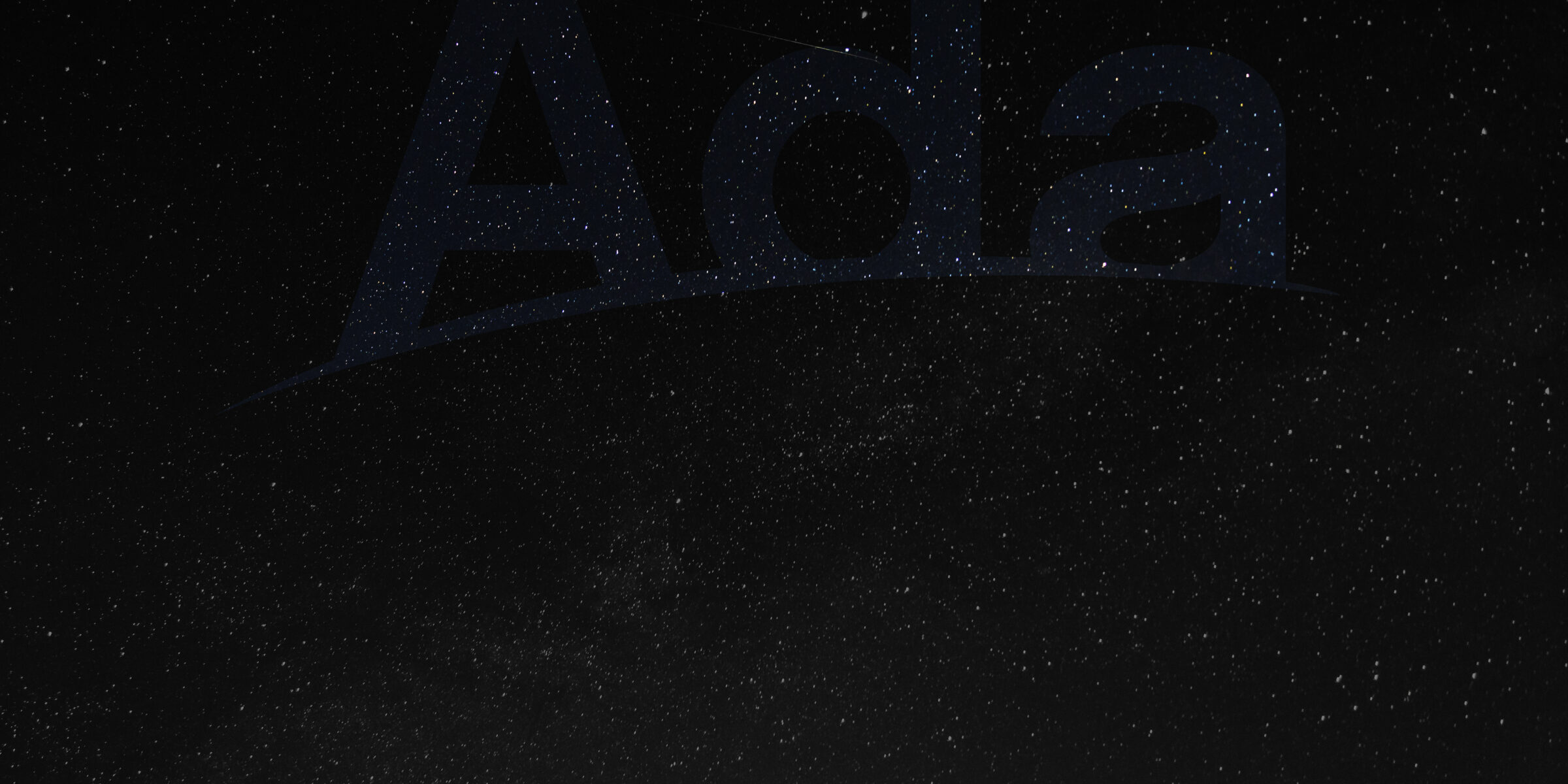 From time to time we see, here and there, discussions in the Ada community about the design and adoption of a common logo to represent the language. Today we want to bring our contribution to this discussion by offering this logo to the Ada community:

Let's call it the "Ada horizon" logo. It was designed for our Ada2012 marketing campaign, originally with a "2012" subtext.
Why do we think this logo is great?
We like this logo for its simplicity, elegance and modernity. It is scalable, i.e. recognizable at various sizes, including website icons.
The symbolism is subtle. Ada over the horizon evokes the aerospace roots of the language, or maybe a new dawn in Ada's journey. It also evokes the legacy "Ada world" logo.
It is customizable. The monochrome design can be transposed to any color, of course, and the empty area under the horizon is a great place to add subtext. In the original logo we had "2012" but it can be anything you want. Here are some examples:

With a little bit of imagination we can also twist the logo in interesting ways:

Open for anyone

Because we want to encourage the adoption and usage of this logo, everyone has to be confident about their freedom to use and modify the logo as they see fit.
This is why we are releasing it under the Creative Commons Public Domain license (CC0).
Make it your own
As mentioned above, one of the great features of this logo is the room for customization.
To make it easy for everyone, we contributed a small website to the ada-lang.io GitHub organization that will allow you to make your own logo. You can add custom sub-text, tweak its size and position, change the color, enable or disable a frame, and then download your creation as SVG or PNG images.


Conclusion
The design and use of a logo may seem like a minor topic, but it is one of the steps we can collectively take to improve the image and recognition of the Ada programming language.
We would love to see how you will make this logo your own, so don't hesitate to share below your customizations.