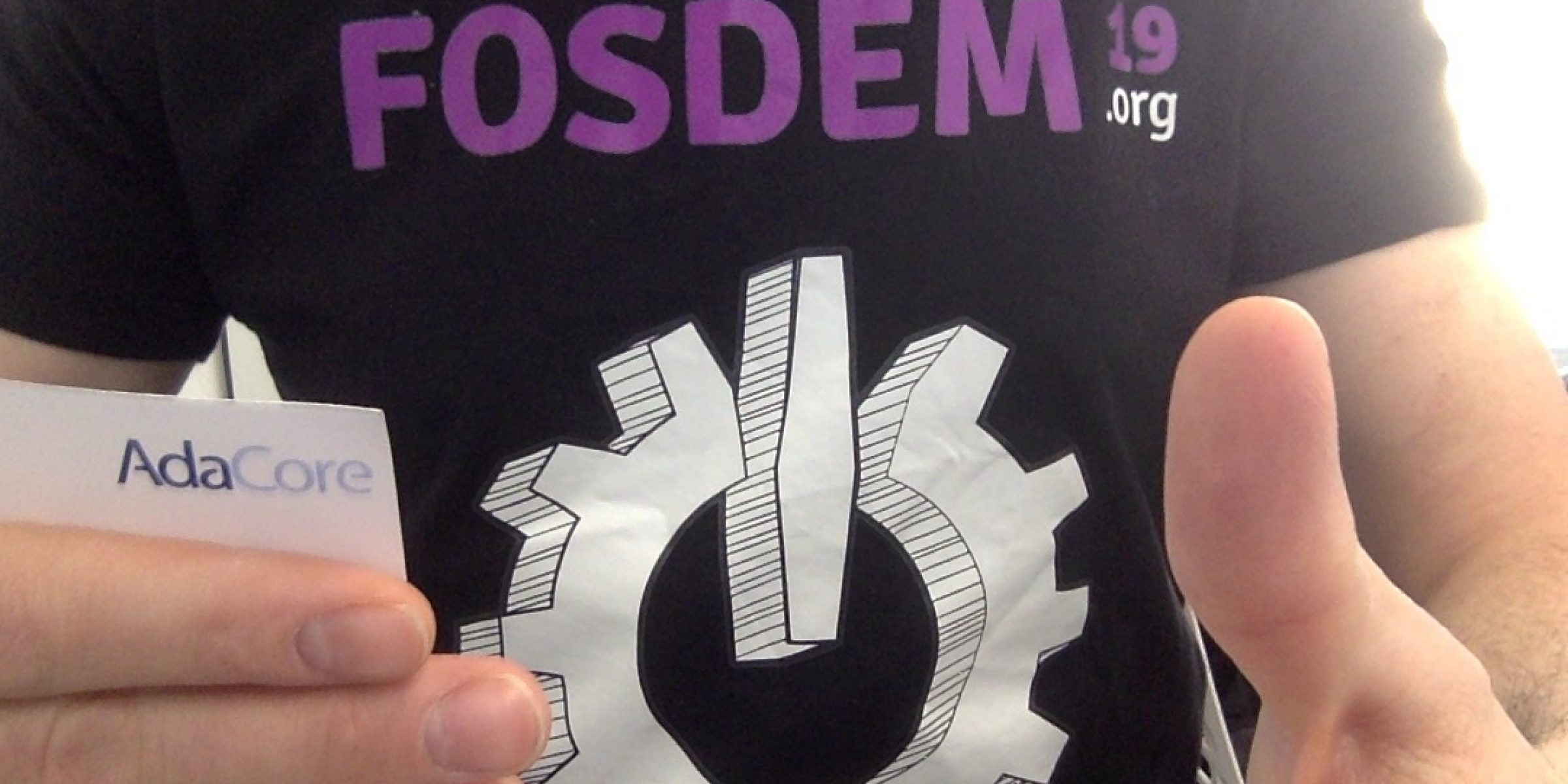 Like previous years, AdaCore will participate in FOSDEM. Once again the event will be online only, but this won't prevent us from celebrating Open Source software and it is an opportunity for even more people to participate around the world.
AdaCore engineers will give three talks in the Ada devroom on Sunday the 6th of February:
Hope to see you virtually at FOSDEM this week-end!