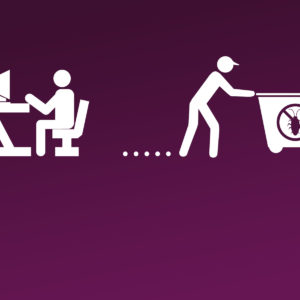 AdaCore attended the UK Space Conference 2015 in Liverpool for 2 days in July this year. Martyn Pike & Jack Mellor joined many other exhibitors at the 2015 edition of this event. Anyone attending may have spotted us as an oddity amongst the other exhibitors, AdaCore was one of only a handful of commercial tool vendors for the development of high integrity software systems present.
This was a new type of conference for AdaCore as it was focussed on a specific industry as opposed to being a software or systems based conference. It encouraged us to look back through the Space projects we have been involved in over the years and honestly, we were pleasantly surprised by the variety of projects, as well as the range of products and services we've offered.
AdaCore's space story
AdaCore has a long history of providing tools and support to develop mission critical applications for Space. Check out this video we made and showed at the conference to see which ones!
CubeSat success story

One of these projects which we are particularly proud to be part of is Vermont Technical College's CubeSat & Lunar IceCube projects which both use the GNAT Pro & SPARK Pro toolsets for its onboard software.
The project was managed by Dr. Carl Brandon and he attributes the success in the initial CubeSat project to the use of the AdaCore products and support. In this press release he said "The software was written by a couple of Vermont Tech undergraduate students with no previous experience with Ada or SPARK. Our CubeSat was launched on November 19, 2013 along with 11 other university CubeSats, two NASA CubeSats, and 14 Air Force CubeSats. The Vermont CubeSat is the only university CubeSat still operating: eight were never heard from, one fried its batteries the first day (software error), one worked a little for less than a week, and one for four months. I am convinced that our use of SPARK was essential to our CubeSat's successful accomplishment of its mission. The IceCube software is much more complex, and SPARK is needed more than ever."
Read the full press release at: http://www.adacore.com/press/spark-going-to-the-mo...
The UK space industry?
As the UK Space Industry prepares for launch into a new era, events such at the UK Space Conference are a great opportunity for all players to meet, network, connect and ultimately understand where each one fits. We at AdaCore were delighted with the different levels of conversation we had with representatives from the industry. From key industry players looking to build the most reliable software to university fellows looking to put together Space-centric university degree courses. It is clear that a combination of these market actors working together is going to be key to the success and sustainment of the future Space industry in the UK.

What does the future hold?
AdaCore's history in the Space industry is one we are very proud of. We are focussed on offering our tools and support to help players in the UK Space industry achieve the highest levels of safety, security and reliability in their software applications. This event demonstrated that the UK Space industry is preparing for a giant leap and we know AdaCore will be there to help with a few small, but important steps.